Methven
Methven Kiri Shower: 40% Water Saving
Regular price
$49.00
Sale price
$59.00
Unit price
per
Save up to 40% of water and improve your shower experience.
Satinjet patented technology
Saves up to 50% on hot water energy cost and up to 55% on the cost of water.
1.5 gallons per minute
Unbelievable flow rate provides even more water saving and energy without sacrificing performance.
A full-bodied soft spray
For all-over warmth and maximum body contact. Designed for low and high pressure.
Great ergonomics and design
Clean lines and strong, dynamic forms
Detachable
Methven Kiri showerhead has a hose and holder with swivel joint for directional spray
Satinjet technology
Creating amazing water experiences since 1886
Turn an everyday ritual into a shower experience with award-winning Satinjet technology from Methven
1,5 gallons per minute flow rate in combination with our patented technology uses 40% less water than US industry standard conventional showers.
Today, Methven is world renowned for beautifully designed, award winning showers, taps and valves. Over the years we have learned how to harness the power of water to cleanse, calm, refresh and invigorate. And it's this expertise - combined with our passion for design and innovation - that fuels our ongoing mission to create amazing water experiences, just for you.
1.5 gallons per minute
Kiri complies with most strict California water regulations. The Satinjet patented technology uses 40% less water than US industry standart conventional showers.
How it works
Water jets collide creating to thousands of smaller droplets. Actually 300.000 of them.
Dense coverage keeps the water warm longer for better shower experience.
Unlike conventional showers, Methven Kiri Satinjet uses unique twin-jet technology to create optimum water droplet size and pressure, with over 300,000 droplets per second. The result is an immersive, full-body shower sensation that transforms your regular shower into an experience like no other.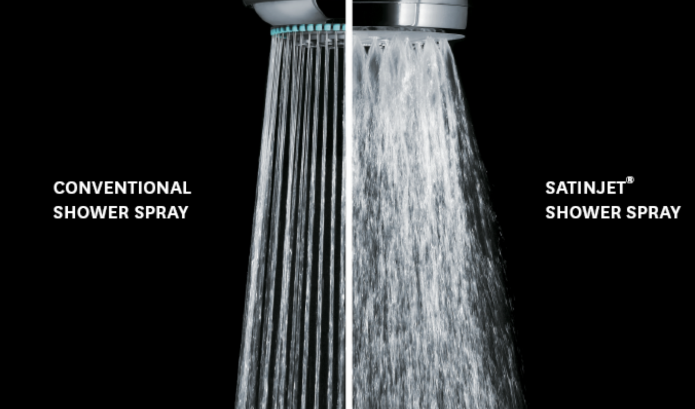 Save water with no compromise on the experience
Kiri collection combines beauty and practicality with water-saving technologies built in. Clean lines and strong, dynamic forms — solid architectural style makes Kiri's presence known in your bathroom, but not on the environment.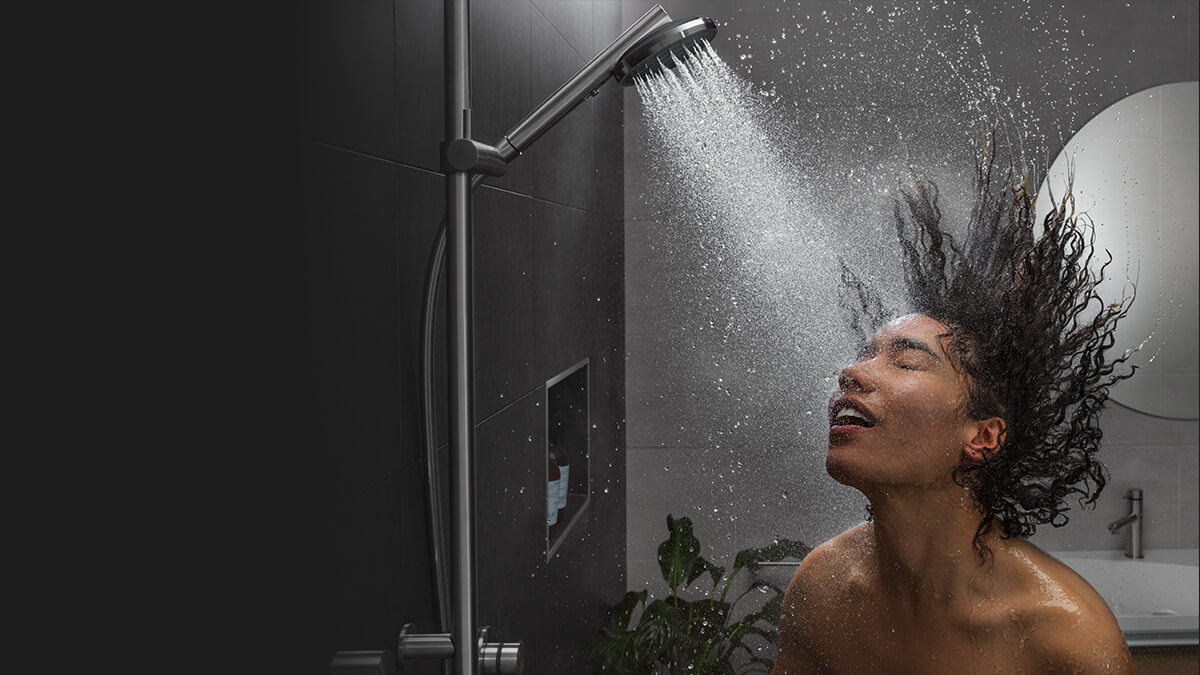 We spend a lot of time studying and researching what people want, anticipating even the smallest of needs to delivers truly amazing water experiences. And when you strive to create amazing water experiences every day, it's great to be recognized with some of the most prestigious design awards in the world.
Made in New Zealand
We are from New Zealand, an island surrounded by the ocean. As an island nation, we think that taking care of our most precious resource - water - is extremely important. Water shortage is real in many regions around the world and it won't get better unless we do something. Spending less water on your daily shower is a great starting point.
No matter where you are in the world, if you have a Methven shower, you are connected to New Zealand.  There are 115 employees who work on-site at Methven's manufacturing facility in Auckland and 14 members of the company's design and innovation team who are responsible for the look and feel of the products. It sounds a lot but in fact, we are still a small team, a family. Many of our employees have worked with us for over 25 years. A significant number of our employees live locally so we invest a lot of effort in maintaining water quality and protect wildlife around the area. Now we want to bring our values globally. 
All Rua shower handsets will be manufactured at our factory in Auckland, New Zealand, which means we have full control and understanding of the Rua handset manufacturing process. And to all our backers we offer a lifetime warranty on Rua.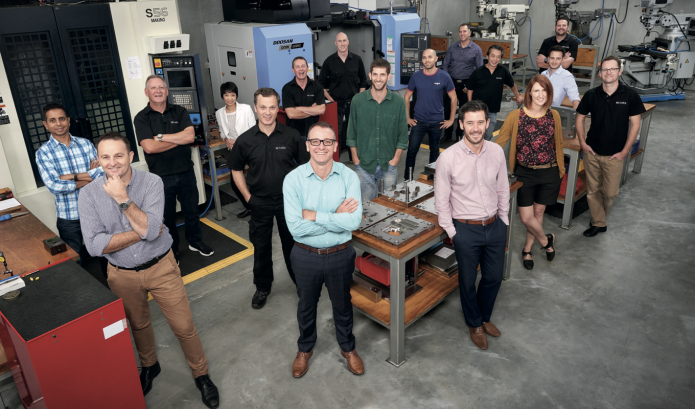 F.A.Q.
Will it fit my plumbing? What are the compatibility requirements?
As long as your current mixing valve meets the minimum operating pressure requirements, then there is no needs to replace your mixing valve. Working pressure for Kiri Low Flow hand shower is 35 - 500kPa. The handset comes with ½ inch BSP hose. This will be compatible with most existing fittings.
What material is it made of? Is it made out of metal? 
The handset is made of quality crafted materials - high-performance polymers with chrome finishing. All internal engine components are made from PPO as it is highly durable, has exceptional dimensional accuracy and very good chemical resistance, resists build-up and preserves spray quality. Everything that comes into contact with water complies with global standards.
What colors are available?
The handset initially comes in one color variation: Chrome.
What water pressure is required?
35 - 500kPa
What is the flow rate? Does it fit new California State Energy Commission's regulations? (max. 1.8 gallons per minute)
Yes, and Kiri is even better. This shower conforms to the new California State Energy Commission's regulations and delivers a flow rate of 1.5 gallons per minute.
Do I need to replace the mixing valve?
As long as your current mixing valve meets the minimum operating pressure requirements, then there is no needs to replace your mixing valve. 
Is this easy to uninstall if I move?
Kiri handset is simple to remove. Unscrew it and take to your next home.
How easy is it to keep Kiri scale free?
Kiri is made of high-performance polymers which help to repel water and avoid build-up of limescale. Build up of minerals is still possible. Limescale can be cleaned by soaking the shower head in a mild acid such as warm vinegar so regular attention to this would be good for areas with, particularly hard water.
Lifetime replacement warranty
A Lifetime Replacement Warranty applies for the lifetime of the original purchaser for domestic/residential usage. If you plan to use Rua for your business please learn more about our commercial warranty by contacting store@us.methven.com
---