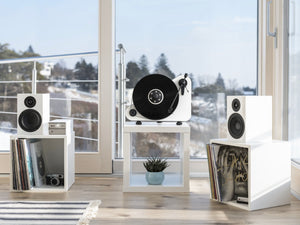 Put a new spin on your music with the Pro-Ject VT-E Wireless Turntable. Easy to setup and use, this incredible music player actually holds your vinyl albums vertically in the air. Instead of a traditional design, the VT-E Turntable uses a belt to seamlessly rotate the record. As much as a delight to your eyes, this turntable also produces stunning sound. In addition, the VT-E Turntable features an 8.6-inch aluminum tonearm as well as an ortofon om5e cartridge.
---
• Crowdfunding • Product design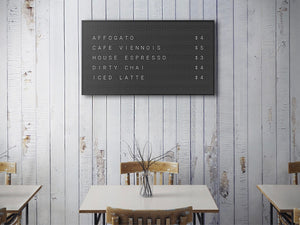 Stylishly display information using just your phone with the Vestaboard Mechanical Split-Flap Display. The Vestaboard combines innovative internet technology with the classic design of a split-flap train board display. Using just your phone, you can get updates, send it messages, show patterns and colors and more. Likewise, you can use Vestaboard at home to display inspirational quotes and to do lists or use it at work to keep customers and team members in sync. Furthermore, you can easily control the Vestaboard from anywhere using the mobile apps on Android and iOS. Likewise, the app enables you to pre-schedule messages or...
---
• Product design • Tech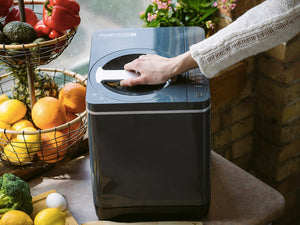 Make use of your food waste with the FoodCycler Eco-Friendly Food Recycler. Eco-friendly and efficient, this device takes your food scraps and turns them into nutrient-rich soil. The FoodCycler actually reduces the waste by up to 90% and the soil is perfect for your garden. All you have to do is remove the lid, drop in your food scraps, and run the system once the bucket is full. In just three hours, you have soil at your disposal. Without requiring pellets, enzymes, or additives, the FoodCycler reduces gas emissions. It's also odorless and lightweight. Best of all, it uses minimal...
---
• Product design • watch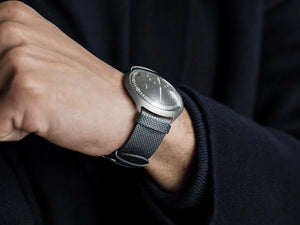 Wear a mechanical timepiece that sets itself with the Ressence Type 2 E-Crown Self-Setting Mechanical Watch. Featuring the latest e-Crown technology, the Ressence Type 2 watch comes with an electronic crown. Additionally, the technology swaps the crown's function with an automated time setup system. This embedded system connects the patented display module with the mechanical base movement. After you set the time, you no longer have to adjust or set the watch. Similarly, you can quickly set the time using the lever on the back of the case or the app. e-Crown monitors the indicated time at least once a...
---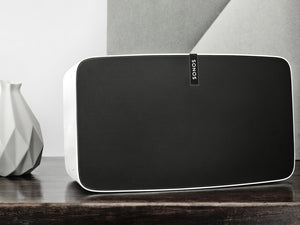 The most powerful and stylish speaker Sonos ever made.  Six smartly synchronized drivers deliver the purest, deepest, most vibrant sound Trueplay tuning delivers sound that's true to the music and right for the room Uses your Wi-Fi to wirelessly stream the music you love Control all your music and streaming services from a single app (on your smartphone, tablet or computer)"