• Product design • Tech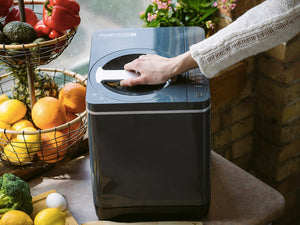 Make use of your food waste with the FoodCycler Eco-Friendly Food Recycler. Eco-friendly and efficient, this device takes your food scraps and turns them into nutrient-rich soil. The FoodCycler actually reduces the waste by up to 90% and the soil is perfect for your garden. All you have to do is remove the lid, drop in your food scraps, and run the system once the bucket is full. In just three hours, you have soil at your disposal. Without requiring pellets, enzymes, or additives, the FoodCycler reduces gas emissions. It's also odorless and lightweight. Best of all, it uses minimal...
---
• Product design • Tech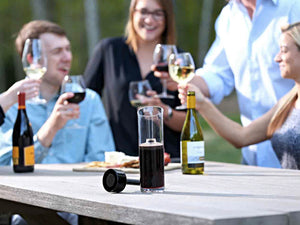 Here is a must-have gadget for all of us - wine enthusiasts.  A wine preserving decanter that keeps wine tasting great for weeks. The key to the effectiveness of Wine Squirrel is the unique sealing mechanism. This mechanism provides an airtight seal whether you are preserving one glass or most of the bottle. Wine Squirrel is an affordable and effective way to avoid oxygen spoiling your wine. Have a glass or two of wine and preserve the rest of the bottle for weeks. The seal is so effective that you can even store the decanter horizontally or flip it upside down without spilling...