• Crowdfunding • Product design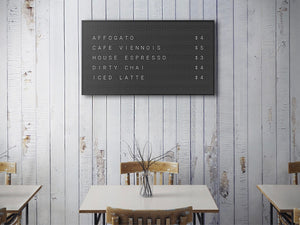 Stylishly display information using just your phone with the Vestaboard Mechanical Split-Flap Display. The Vestaboard combines innovative internet technology with the classic design of a split-flap train board display. Using just your phone, you can get updates, send it messages, show patterns and colors and more. Likewise, you can use Vestaboard at home to display inspirational quotes and to do lists or use it at work to keep customers and team members in sync. Furthermore, you can easily control the Vestaboard from anywhere using the mobile apps on Android and iOS. Likewise, the app enables you to pre-schedule messages or...
---
• Crowdfunding • Product design • Unique tool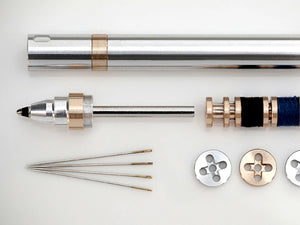 Introducing DARTER, a micro pen with a secret hidden sewing kit. DARTER is beautifully machined from aluminium and brass in our East London workshop. The DARTER pen doesn't need to carry metres of thread – just enough for emergency wardrobe malfunctions. Our kit carries the right amount needed for 'on the go' repairs. It was important that our pen was refillable with a quality refill. Many pens on the market are either sealed and not refillable, or else use cheap refills that dry out quickly. A non-refillable pen is very wasteful. We wanted a pen which could both write well,...